I have inherited an unfortunate allergy to dust, cat dander, some pollens and mould spores. Consequently I have spent far to much of my life with a runny nose and or itchy eyes. Life before cheap and readily available antihistamines was pretty miserable.
The dust of unpacking has at times gotten to N or I even so and when it does not even a timely dose of loratadine will stop the misery for at least 20 minutes.
Today marked the first time we have managed to get the rooms set up and floors clear enough to vacuum completely. Mopping up the fine dust that makes hands and feet feel like the very moisture of your soul is being wicked away will happen tomorrow. Today we finally have a home again. A hundred dollars' worth of cardboard boxes is wrapped in plastic in the laundry and the rest of the cardboard is piled outside ready for soaking and weed control. Not everything has found its place yet, but rooms have taken shape and surfaces are reappearing, art is hung.
Internet is likely going to take more than three weeks. A new physical phone line needs connected to the house as the old had been dug up and coiled around the water meter by the previous tenant. This is going to take a while and involve co-operation, heaven help us, between Telstra, iiNet and a Telstra sub-contractor. It's also not going to be cheap.
No creative output today, I'm stewing on a few things and focusing on getting the house done.
Instead here are a couple of pics of one of my first big sculpting projects. Discarded in this last move as he has sat unfinished for six plus years and is irreparably broken in a variety of ways.
My favourite little megalomaniacal alien, Invader Zim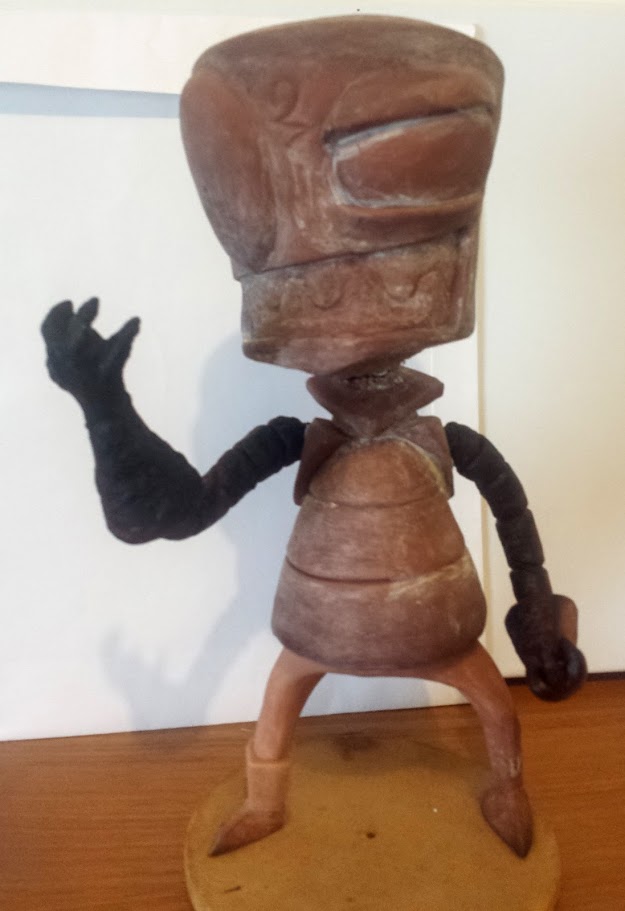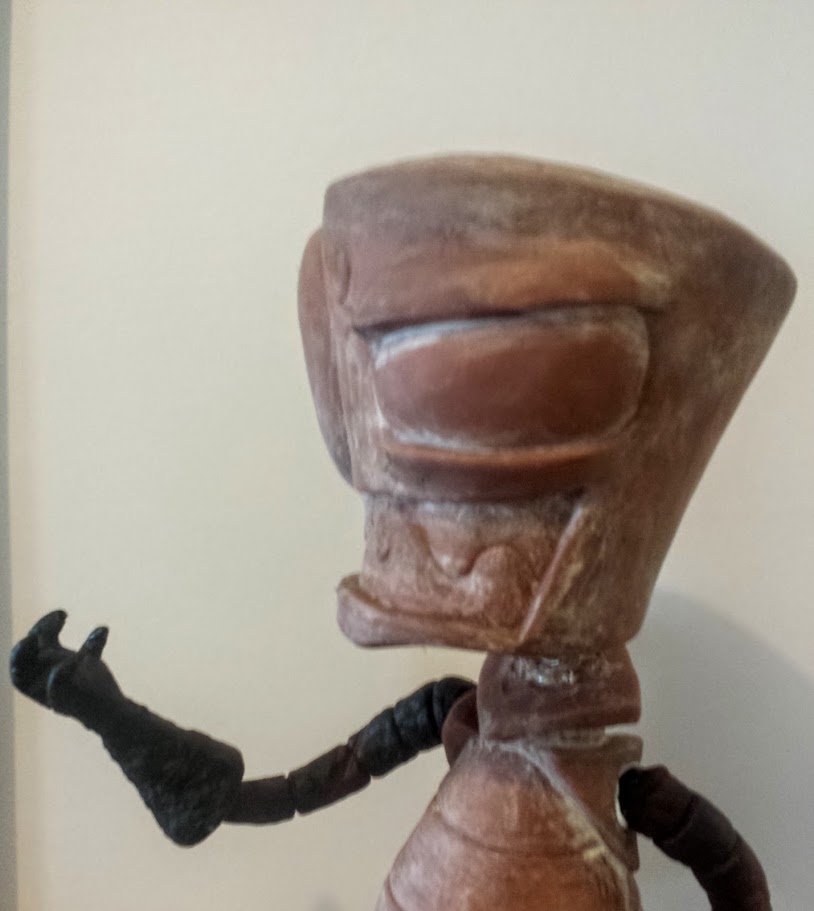 Edit: Fixed images not loading.
I can't spend the data to verify that this is indeed what it claims to be, but trusting that it is, the fantastic line
"In the event of, say, a full scale alien invasion, how prepared do you think this planet's defenses would be?……… Tell Me!"
should appear in part two of this episode.