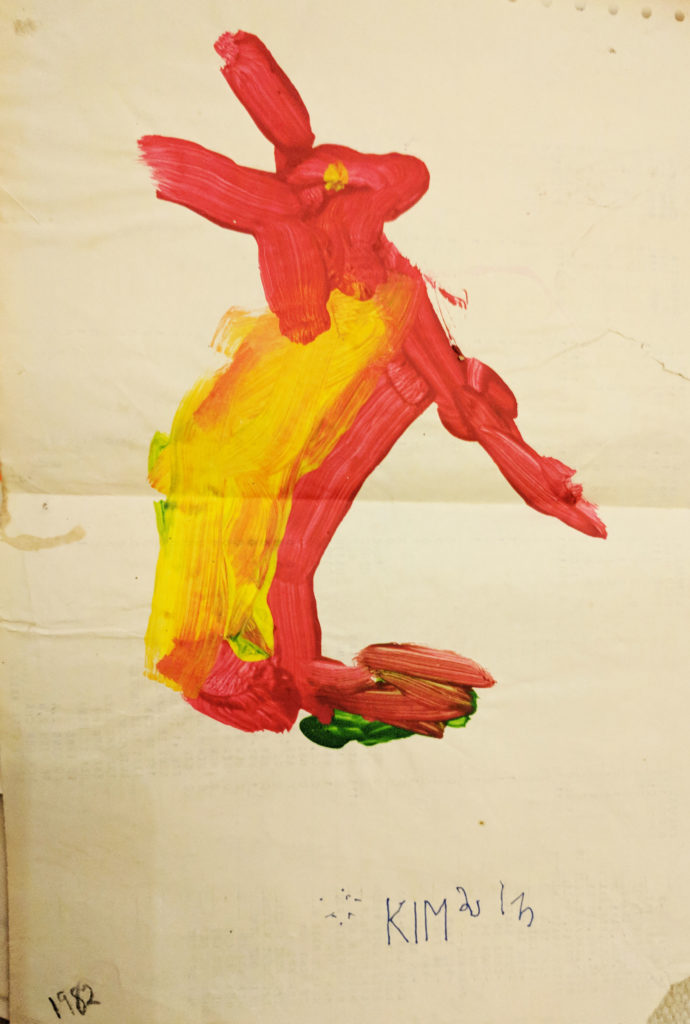 An extremely hot and quite busy couple of days here on the surface of the sun western New South Wales. I have accomplished a spot of wood chip shovelling and garden maintenance, A little video editing, the results of which are embedded below as well as some digital painting and I've finally gotten a long running paper-craft project near to completion.
The second episode of my going story reading project. 
Today a box arrived from my mother. A box of art, mostly my art, mostly from '82-'84. So 35 year old pictures by me the child. The boys and I had a lot of fun going through the box admiring and laughing at the pictures, comparing hand and foot prints to the boy's and mine now and of course we were then inspired to make some fresh art of our own, which I'll photograph and share sometime soon. For today here are a couple of the prize pieces:
Bravo indeed.
This particular Sith lord made many appearances.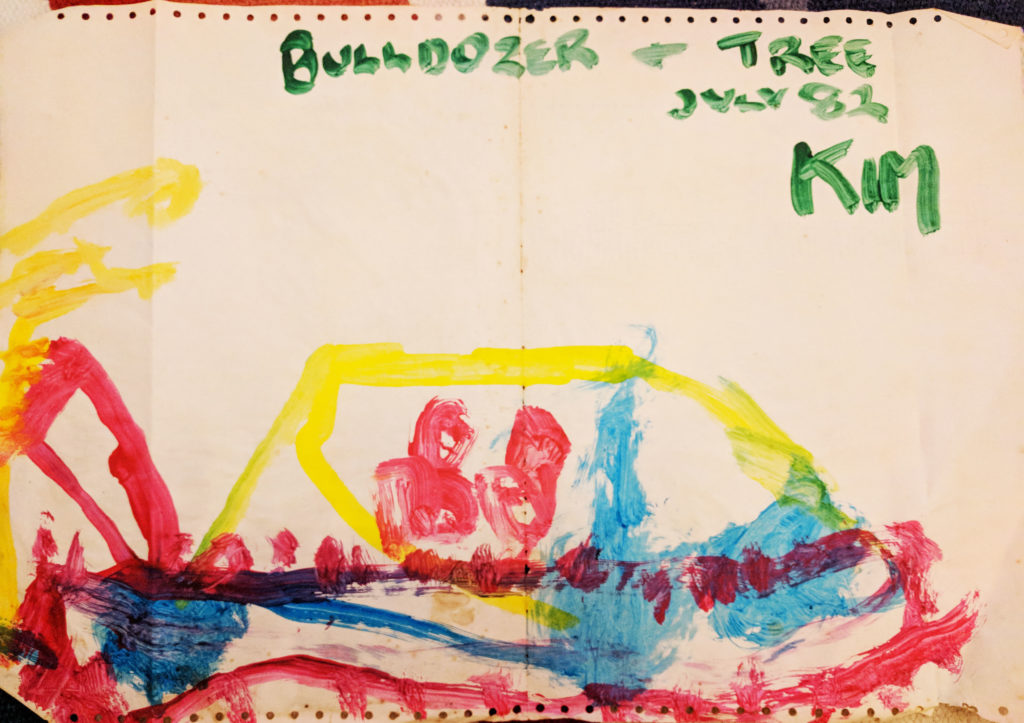 One of the many bulldozer paintings had a treat on the back.
A Brandon Cavallari sketch!