Update
The deep exhaustion of an eleven week term conquered all for the past week or so. The two weeks I have to recover before the next onslaught are a very welcome prospect. We will be spending almost a week of the break in Canberra with my mother and step father doing who knows what yet.
For the first time since entering the profession of teaching I have found myself wondering if all the attendant crap of education, the meetings, the record keeping, marking and behaviour management are worthwhile. I remain committed to my class and to the profession for some years to come but if, in a few years time I announce that I am starting a business, or pursuing a project instead that year, don't be surprised. Another factor in all of this is that a masters is likely to become necessary at some point not too far down the line and the very idea fills me with dread. I love learning but my every experience of higher education so far has been disappointing if not down right infuriating and the idea of writing a thesis or completing coursework while keeping up with the day to day requirements of the classroom is deeply unappealing.
Anyway apart from a small pile of marking and a big pile of planning. My goals for the break are to finally get a photo shoot done of L in his costume, and to try and knock out F's costume to match. The helm of F's is already done and the other pieces should all come together with relative ease.  I would also like to begin playing with modelling software in earnest and gets some drawing done.
Perhaps I need to add a more active diarising art activity to my routine. 
From 'A Year in a (shit) country town
The Baroque Cycle
Yesterday I finally finished 'The Baroque Cycle' by Stephenson. A seven book long odyssey that has taken me almost a year of listening. I shared the first book with N in Scotland but she was not as hooked as I so I have listened to the rest myself and it's a good thing too, else N and I would still have months to go. I myself had plenty of interruptions and have listened to and read many other things along the way. But it has been an amazing journey through the Europe of the 17th and 18th centuries that I have enjoyed being able to jump in and out of for months.
These books managed to treat the origins of currency and the markets as lively and dramatic sequences of events. Although plenty of artistic licence has been taken it is clear that meticulous research was required and drawn upon regularly by Stephenson. The origins of science in natural philosophy and the political battles between the fiercest minds of the age are the central and recurring elements and are fascinating in and of themselves. All is weaved together into a compelling narrative with destitute princesses, vagabond scoundrels, pirates, alchemists and geniuses battling over the fundamental nature of reality and creating the world anew. It has been a wild ride.
Legion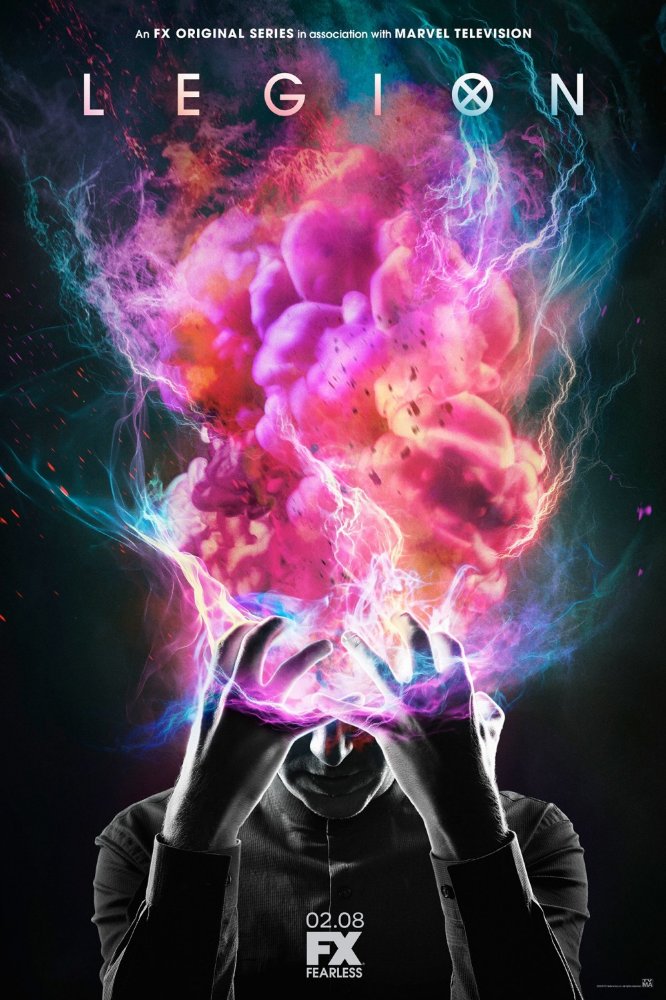 N and I are a few episodes into 'Legion', which is so far pretty compelling and disturbing viewing. There is a lot of quite Kubrikian elements of style and an aesthetic that pays homage to British sci-fi from the 60s and 70s.  I am impressed by the accuracy and discomfort with which the filmmakers are able to capture the uncertainty of mental illness, the slippery transience of dream and memory and the disturbing nightmarish intensity of childhood fear.
More as we progress.
The Fold
This is a bad book, spoilers ahead. I grabbed it as it was in a bunch of peoples favourite SF of recent years book lists. N and I listened to it together and both were felt kind of embarrassed by how easily we guessed the nature of the problem from very early on. Both hoping that it could not really be that simple, like seriously he cannot really be expecting his entire audience to not have seen 'The Prestige', can he? Anyway by then it was too late we were committed and had to see it through and my oh my it just got worse, and worse, and worse.
It really was embarrassingly bad. From the grievous stupidity of the protagonist with the ever more preposterously good memory functions to the hilariously awful enemies from the 'other side' by the end we were groaning and offering exasperated counter commentary on every action.