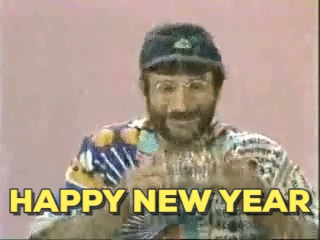 From this delightful Sesame St clip with the help of Giphy
Yesterday we spent the morning feeling disillusioned about the fate of humanity in Sunshine Plaza shopping center Maroochydore. Politics and global ecology can wait though, because then we went and saw 'Moana'. Marking F's first cinema experience and L's second. Moana is a good Disney, one of a number lately. Well balanced, without romance or princes, a good strong female lead and an entertaining though very stupid male sidekick oh and a pretty funny demigod. Some touching moments, treatment of Hawaiian culture felt respectful, a good hero's journey all round. Other adults in the party went to 'Rogue One' and 'Fantastic Beasts'. We followed up with a dip in the ocean/estuary at Cottontree and a barbecue before the long drive back to Crystal Waters.
N and I stayed up for midnight local by watching the altogether rather fun 'Edge of Tomorrow'  I almost forgot I was watching Cruise for a minute or two in the middle of the groundhog day war.
Today we took a dip in pebble pond and hid from the heat as best as possible. Tomorrow we head back to the city for a few nights before returning home to western NSW.