Daily
A less productive day today.
N and F went to the farm. L had one on one swimming lesson during which I managed to swim 650m (200m freestyle). L's water confidence is continually improving but he cannot swim independently yet. Despite sunscreen we both had a touch of sun and were pretty zonked out all afternoon. We spent some time drawing and colouring together and I let him indulge his latest obsession Lego Marvel Superheroes for a while. They are an improvement over Power Rangers but only marginally.
This is going to take me a while, particularly so as it is an activity to make me draw with L & F more. It was cheap at the post office a week or two ago, broke it out for the first time today.
I actually made the first five of twenty six planned images of an 'affirmations' colouring book with intention of releasing the whole on amazon for a dollar in the months prior to starting this blog. I'm not going back to it, I've missed the boat for the colouring book mania and I'm not a huge fan of the idea, I just noticed that most of what was available was to my mind not really designed with adult colouring in mind. Meditative detail and pattern were what I would look for, not so much the affirmative words that I chose for these to match the most obvious markets. In truth I am a little perplexed by the explosion of adult colouring as a normal activity, but I am grateful in this instance as it means I get to do a collaboration with one of my favourite artists and keep the result to hang on my children's walls.
Creative
So here is my small contribution to adult colouring anyway if you do any please send me a picture of your results. Click through for full sized versions. I am not revisiting them but if I were 'Peace' would be most likely to receive a major overhaul.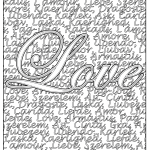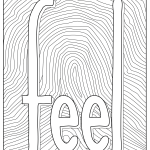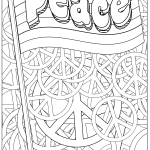 Focusing on updating copyright text on all so far completed cards this evening.
Also had an idea for a simple, pretty mobile/ VR/ AR game this afternoon. Not telling here after all I've already discovered one of my designs made real by someone else before I got around to them. 'Cosmic Boom' the concentric circles piece half way down the page here is the design of a piece I sketched two years ago, I'd have used different media but the effect would have been near identical.