Creative
I am pleased to announce that the Half-Monster Games project I have been illustrating for has transitioned from its working title 'Though I Walk Through The Valley' to its new name 'Vale Monstrum'. Rough mockups of possible logo layouts completed last night and today below. The text at top left is a slightly cleaned up (kerning and fill) version of the same font chosen for titles throughout the game. Let me know which you like.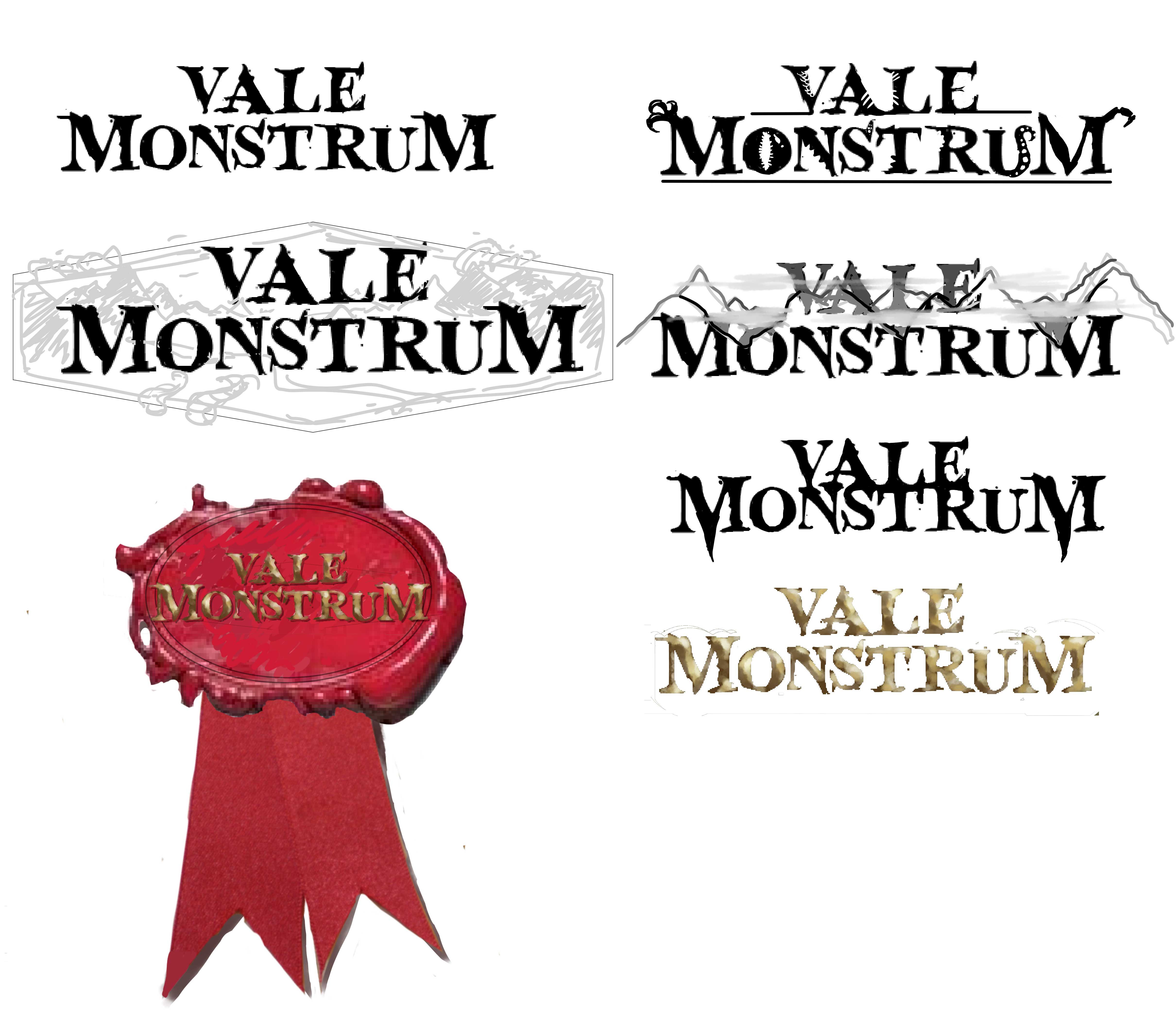 'Great Apes' my new movement activity game for L has undergone first round mini prototyping. Much more to follow.
Daily
After wading through yet more layers of bureaucracy today with two children in tow our car is still not registered in NSW. Green slip and blue slip and tare weight are all sorted but as the car was in N's maiden name transferring to NSW as well as changing name is apparently to much for the system to deal with in one go. We will try again tomorrow.
Tonight I'm going to attempt to clean up my Chrome bookmarks which are frankly a complete mess of nestled folders and dead links.
Politic
As widely anticipated Clinton and Trump won New York. I am disappointed, another climate shrugging*, neoliberal, war monger is not the worst thing that can happen in the US but it is a long way from the radical progressive option that Sanders is pushing. I hope the movement can maintain steam and continue to pull the Clinton camp to the left. But I fear the wave of disillusionment washing through millions of young Americans this evening is going to seriously stymie the chance of meaningful climate action during Clinton or Trumps first term in this, Decade Zero. I say 'or Trump's' for a reason. I don't think Hillary has this in the bag, in fact when it comes to debates and this elections critical 'establishment vs outsider' status she is at a serious disadvantage. It is going to be long months before either nightmare plays out.
Widespread allegations of voter suppression and fraud in parts of New York state are particularly disappointing because it makes this an unclean win and therefore bound to be revisited in the courts.
I finished 'This Changes Everything' today. A must read. I'll review it at a later date. I am waiting on N to listen to it as well in order to formulate a response that suits us both. For now I am beginning to put my text and graphical skills to work on infographics in preparation for the Double dissolution Australian Federal election now confirmed for July 2nd. Register!
* "Stop calling me resilient. I'm not resilient.
Because every time you say, 'Oh, they're resilient,'
you can do something else to me."
-Tracie Washington, New Orleans-based civil rights attorney
This Changes everything. Naomi Klein 2014 p361.