Spent the day as primary carer, N went to work.
A huge shipment of live plants arrived from Green Harvest, all a bit the worse for wear, having no doubt sat on a shelf somewhere for the public holiday in addition to the weekend. They couldn't have arrived to better planting weather though as we had an amazing storm this afternoon. This evening I planted all but the mint and lemongrass which I still need to prepare places for.
I managed to start some sculpting while the boys were occupied with playdoh this morning. I had to put it aside in short order though.
Finished three very rough evolution card mockups. Nothing, fonts, textures, proportions or decorations is final, just trying out some different looks.
Some florid and pretty calligraphy would be required in the first. The second is going for a more manilla folder like look and the third is grungy and torn all over. Texture is carrying through the image in two of the three.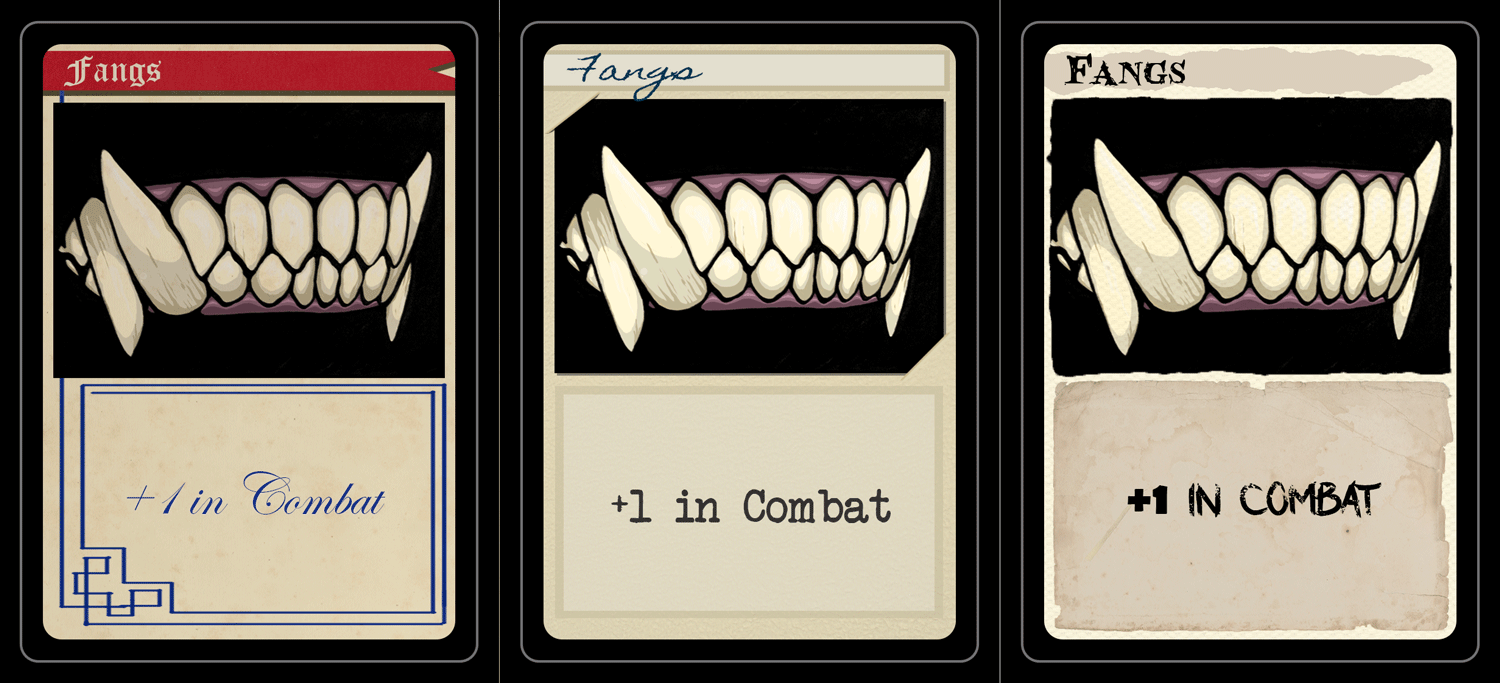 I also did a side by side test of textures for all cards, prior to adjusting the green. Its a subtle but important addition to the images. I know which I like best.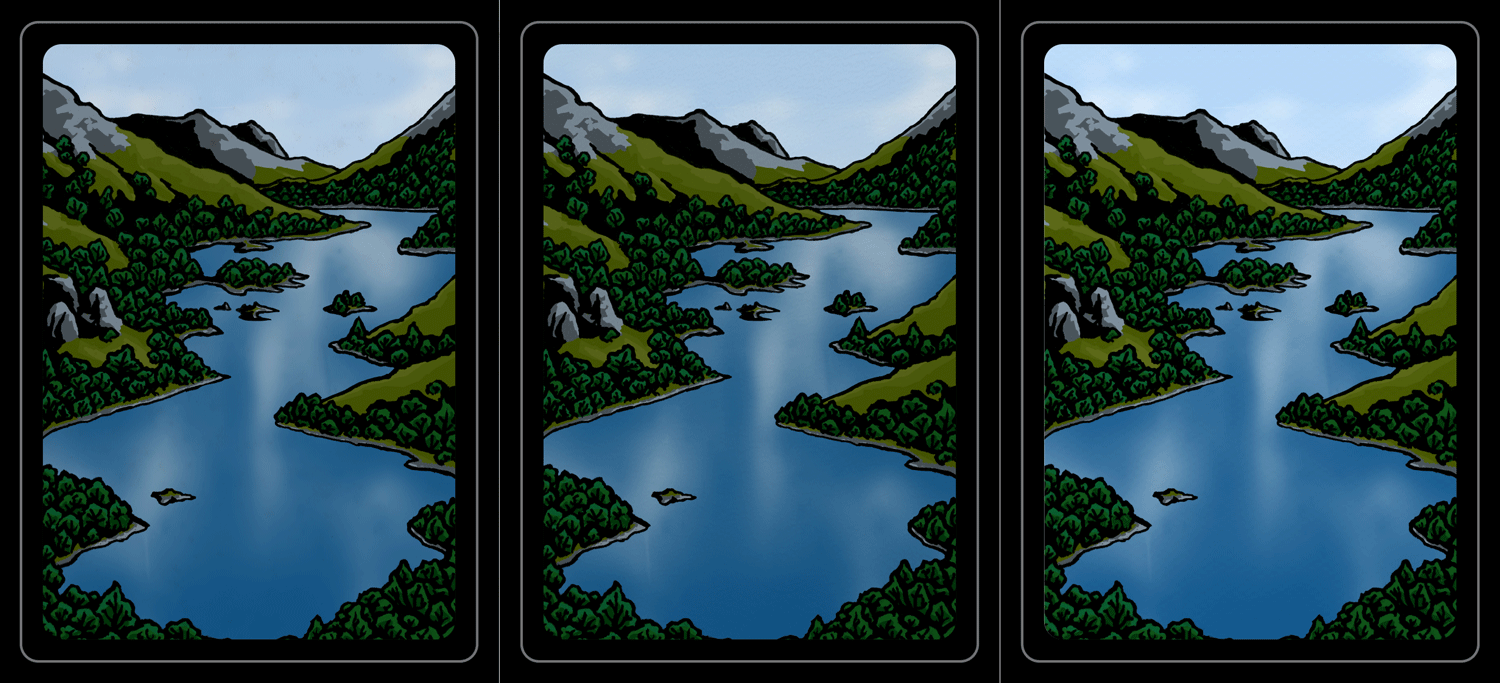 Revisited the first downs card, adjusted the greens and removed the pond.
Altered the green in the first lake card to match.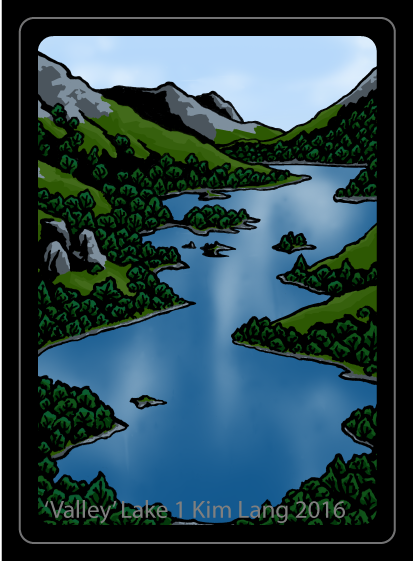 Computer is struggling, system setting show only half of the ram is online. Installed Sketchup last night, planning on using it for a bit of perspective help in creation of village and castle cards.
Finished listening to the third, well really 2.5 book in the Old Man's War series today. Still hooked diving straight into the next, I'll report on the lot when complete.
A little fun to finish