It's the final week of school. Tidy trays are packed, classrooms are striped bare.
We have had our long free swim and yes of course I joined in. On Thursday we will feast as a class and conduct our Secret Santa exchange. On Friday we will clean desks and classrooms and then put a film on for the students while the teachers feast.
Today I was taken off class again to put finishing touches on the template of a project for admin. This Chatterbox will be the interactive display tool for the new 5 year strategic plan at WESS. There are a number of fields still needing filled in and my template has spaces and text boxes ready for them.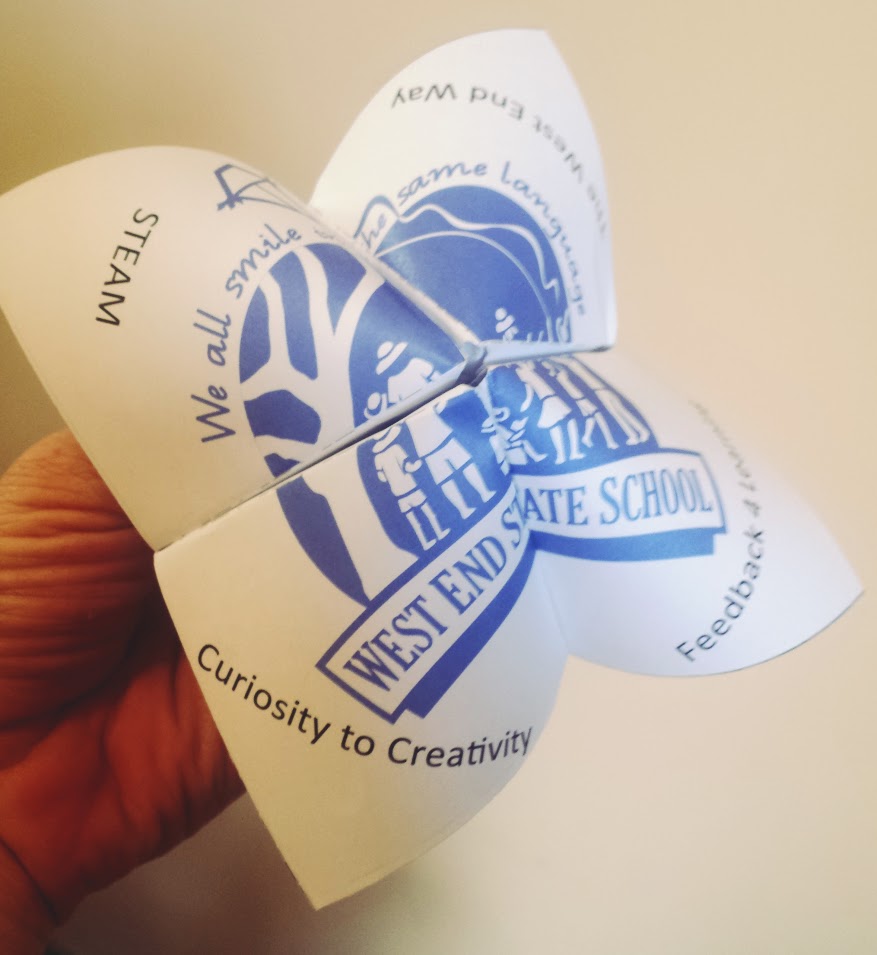 This design also features my update of the school's logo which I completed in my own time mostly out of irritation last year. The original had been hand painted and it seems that at some point somebody had live-traced a low quality scan. I made a number of subtle modifications and fixed a bunch of missing or garbled details from the original.
I had a discussion with my sister who is also a teacher a weekend or two ago in which we both expressed dismay at the present push for earlier and earlier instructional tuition in Australian schools. Today she shared an article, which I think I have seen quoted elsewhere but had not until today read.
Key quote:
Studies have compared groups of children in New Zealand who started formal literacy lessons at ages 5 and 7. Their results show that the early introduction of formal learning approaches to literacy does not improve children's reading development, and may be damaging. By the age of 11 there was no difference in reading ability level between the two groups, but the children who started at 5 developed less positive attitudes to reading, and showed poorer text comprehension than those children who had started later. In a separate study of reading achievement in 15 year olds across 55 countries, researchers showed that there was no significant association between reading achievement and school entry age.
I maintain that forcing children to read before they want to sets them up for a lifelong distaste for reading rather than a lifelong love of it.